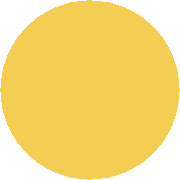 New Jersey sales tax will be added at checkout 

New Jersey  sales tax will be added at checkout on all classes

Come check out our Glassworking retail Store.

Open 

Monday thru Friday

10:00 AM - 4:00 PM

We carry a variety of Glass Rods, Tube, and tools.

Parramore

Trautman (TAG)

NorthStar

Momka

Morretti

Messy

Simax

Riley Design Dichro

Double Helix

Lauscha

We are also distributors for :

Paragon Kilns

Extreme Oxygen Concentrators

Weaver Graphite tools

If you don't see the item you need, we can probably order it for you!

​We are still  putting together our 2017 schedule, keep checking for updates!

2017 is Our 12th Anniversary!

2005-2017

Thank you for a great 12 years!

We would really like your feedback!

Glass Christmas Ornament Class


BEGINNERS TORCH CLASS LAMPWORK CLASS GLASS CLASS

Introduction to Flameworking / Lampworking with Jess Caserta